Girl On A Night Out Stuns Busker With Her Amazing Voice!
3 May 2017, 17:09 | Updated: 2 November 2017, 15:29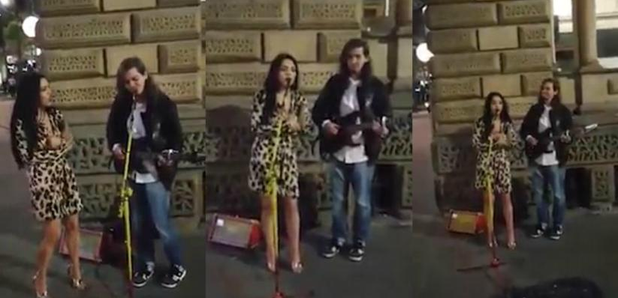 People are suggesting the pair audition for Britain's Got Talent now!
A busker in Yorkshire was left speechless when a girl on a night out joined him for an impromptu performance and turned out to be an incredible singer.
Jade Helliwell, 25, was on a night out with friends when she approached Dawid Osial to ask if she could sing 'Hallelujah' with him.
A video of the performance has since received over 12 million views with many people suggesting that the pair should go on Britain's Got Talent.
Jade, a full-time musician has since seen her EP go to number ten in the iTunes albums chart and she posted a message of thanks on her Facebook page describing the success as a "fairytale".