10 Year Old Girl With Autism Singing 'Hallelujah' Goes Viral
22 December 2016, 16:26 | Updated: 2 November 2017, 15:29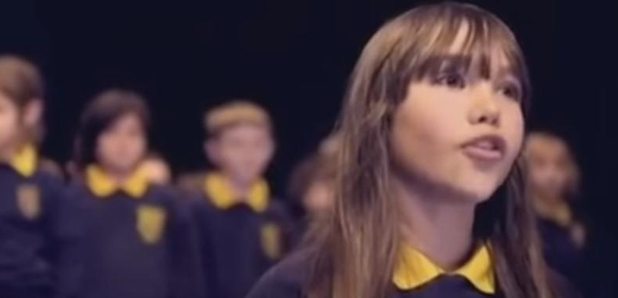 Kaylee performs a stunning version of Leonard Cohen's song with alternative Christmas lyrics.
A 10-year-old girl from Northern Ireland has gone viral after a video of her singing a Christian version of Leonard Cohen's 'Hallelujah' was posted to her school's Facebook page.
Kaylee, who has autism and ADHD, started singing as a way to build her confidence and she stunned viewers with this moving performance of an alternative version of 'Hallelujah'.
"For a child who came in P4 and wouldn't really talk, couldn't really read out in class, to stand and perform in front of an audience is amazing," Collin Millar, head teacher at Killard House said. "It takes a lot of effort on Kaylee's part."
The lyrics in this version were written by contemporary Christian rock band, Cloverton who are based in the States.
The performance is just beautiful, well done Kaylee!