Irish And Swedish Fans Come Together For Cheesy ABBA Singalong!
16 June 2016, 14:32 | Updated: 2 November 2017, 15:29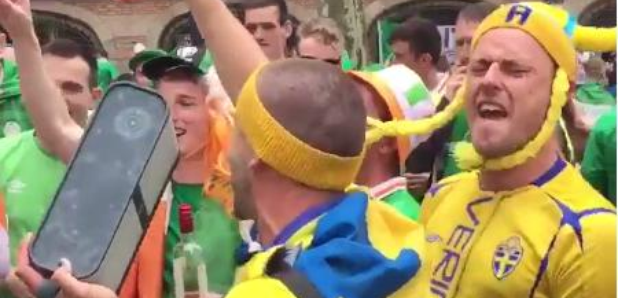 It's heart-warming to see the uniting spirit of the game!
Some football fans have been putting a dampener on the Euro football championships with their unruly behaviour.
But we can't tar them all with the same brush.
Particularly the Irish and Swedish fans who seem to have struck up an unlikely friendship!
When they came across each other on the streets of France, they decided a singsong was in order – to Abba's 'Dancing Queen' no less!
They look like they are having an absolute ball as they wave their hands in the air and seem to be "having the craic".
More of this kind of behaviour instead please!