WATCH: Michael Fassbender Trying To Sing Elvis While Drunk Is All Of Us
10 October 2016, 16:44 | Updated: 2 November 2017, 15:29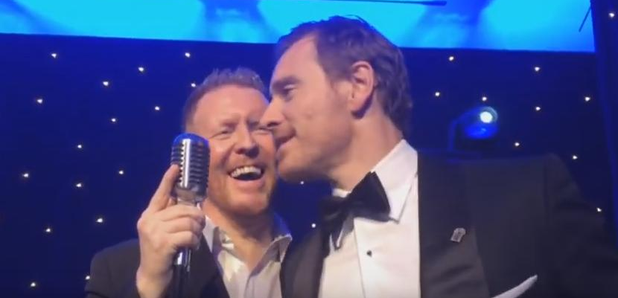 He's wowed audiences with his performances in the X-Men series, Oscar award-winning film '12 Years A Slave' and now, this.
You know how it is, after a couple of drinks, we all think we can singer better than we actually can.
And Hollywood stars are no exception, which Michael Fassbender proves in this video of him sharing the stage with a singer at the weekend.
The X-Men actor was in his home town of Killarney, Ireland to receive the 'Order of Innisfallen', a mystical-sounding award we don't know anything about, but once formalities were out of the way, the 39-year-old took to the stage to do a duet with the band.
'Suspicious Minds' was the song of choice and below you can hear the A-lister mumble his way through the song, reminding us that celebrities are not immune from making a show of themselves!