Busker Gets HUGE Surprise When Stevie Wonder Joins In With 'Supersition'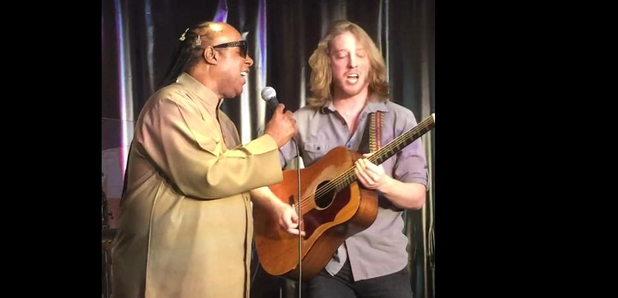 It's not every day Stevie Wonder happens to be in the same hotel as you!
They say you should never meet your heroes, you'll only be disappointed...
However, one musician's dreams came true when he was playing 'Superstition' in a hotel lobby and Stevie Wonder walked in.
An incredible moment followed when the music legend joined in with the busker and they jammed the famous song together.
A Facebook user captured the performance and posted it online describing the "amazing moment" and how "excited" the artist was.
We would be excited just to see Stevie, let alone sing with him... WOW!