Adele Freaks Out Again, This Time When She Recognises A Fan
3 June 2016, 10:17 | Updated: 2 November 2017, 15:29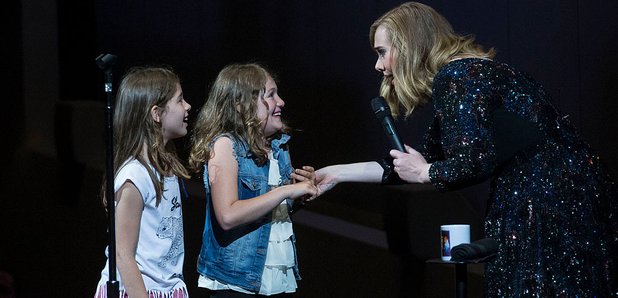 Oh Adele, please never ever stop being YOU!
Adele, you gotta love her.
Last week, she forgot the words to one of her songs and let loose a whole load of expletives.
This week, the singer's in Amsterdam and she had a total freak out when she invited two young audience members on stage and then discovered she actually knew them.
Turns out, the two girls are from London and their Mum plays chello on Adele's tour!
What are the chances?!
Slim you would think, which is why Adele totally freaks out, unleashing a string of "Oh My Gods!"
Stay tuned to see what Adele does next week...