Wait A Minute! Has An ABBA Reunion ALREADY Happened?
6 June 2016, 12:07 | Updated: 2 November 2017, 15:29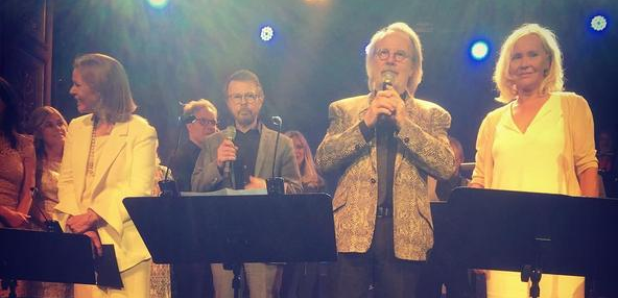 The four appeared together at their 50th anniversary party in Stockholm at the weekend.
They said it would never happen but pigs may be flying because on Sunday night, ABBA performed together at their 50th anniversary party in Stockholm.
Pictures on social media show Agnetha, Bjorn, Benny and Frida on-stage together holding microphones and Swedish newspaper Expressen reports that the group sang their 1980 hit 'Me and I'.
It's the second time the group has appeared together in public this year after getting together for the opening of 'Mamma Mia! The Party' in the Swedish capital in January.
However at that party, Benny denied any chance of a musical reunion by telling reporters he didn't think it was likely.
Music legend has it that they turned down $1bn to go on tour a few years ago but maybe they're still planning something!
Here's hoping...
Lead pic: Instagram.com/poptonten