Some Fans Are Claiming That Elvis Appears In The Movie 'Home Alone'
21 December 2016, 11:35 | Updated: 2 November 2017, 15:29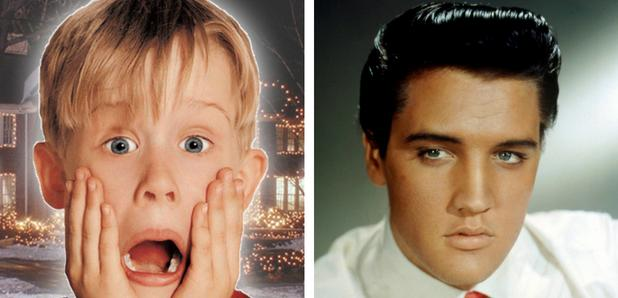 2016 is about to get a whole lot weirder.
2016 has been one of the strangest years we can remember, and it's about to get a whole lot weirder.
Some Elvis Presley fans are convinced that The King appears in the 1990 movie, 'Home Alone' despite the fact that he died 13 years prior to the film's release.
In one of the movie's scenes in which Kevin's mother is arguing with an airline employee, there's a man behind her in the queue that bears a resemblance to Elvis' character from the 1977 movie, 'Charro!'
And people are convinced that it's Elvis himself.
And there are some other nods to the rock n' roll legend in the movie that fans believe are further proof of his appearance.
The main character Kevin McCallister sings 'White Christmas', a song that Elvis himself covered and if you rearrange the letters of Kevin's name, it produces the anagram, "I, Mr Elvis, act".
A long shot we think but we'll let you make your own mind up!
See the comparison between Elvis in 'Charro!' and what could be Elvis in 'Home Alone':