WATCH: Adele Apologies To Fans For Cancelling Her Show
18 August 2016, 09:42 | Updated: 2 November 2017, 15:29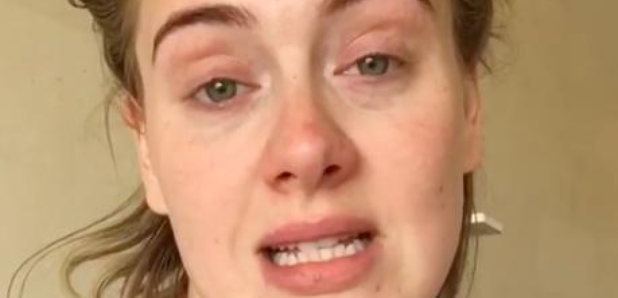 The singer posted a heartfelt video to her Instagram, apologising for cancelling the concert in Phoenix.
She may be a multi-millionaire superstar but even Adele isn't immune to the common cold.
The singer left fans devastated when she had to cancel a concert in Arizona due to a nasty dose.
The 28-year-old posted an apologetic video to Instagram, in which she appeared without make-up and visibly poorly, with red eyes and a sniffly nose.
"I can't do my show tonight, my second show here," the star explained. "I'm really, really sorry. I've had a cold for a couple days, and I've been pushing through it and I did my show last night and I loved it, but I pushed too hard. And my cold has gotten the better of me."
Adele promised to reschedule and come back and "smash it", but explained that she has to look after herself because she has many more shows to do.
"I will reschedule this show I promise you and I will come back and I will smash it for you. I'm really, really sorry, have a wonderful evening without me."
She ended the video by blowing a kiss to her fans.
We'd recommend a Lemsip, but she's probably tried that one already...