Adele's Latest Video Is Here And It's Completely Different
17 November 2015, 14:26 | Updated: 2 November 2017, 15:29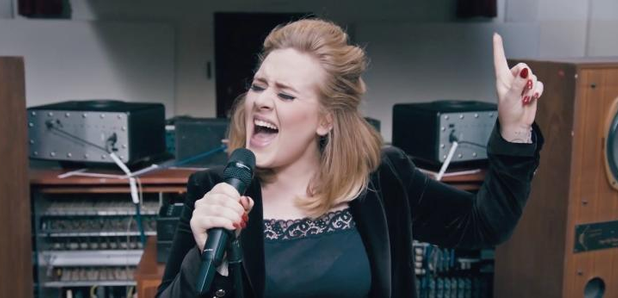 The video for 'When We Were Young', Adele's second single has been released.
We're just days away from the release of Adele's new album '25' and the star has treated fans with a video for her next single.
Filmed in The Church Studios, the video is very different to 'Hello', concentrating much more on the performance of the song than any narrative.
The start of the video is a candid look at the star behind-the-scenes on the shoot, laughing with crew members as the final touches are made.
Recording begins and the camera focuses on Adele and her band performing the song including haunting backing vocals.
It's another emotional offering from the star and it's sure to bring on the goosebumps.
Watch 'When We Were Young' now: