Billy Joel And Jimmy Fallon Do An AMAZING Cover Of The Rolling Stones
7 January 2016, 10:39 | Updated: 2 November 2017, 15:29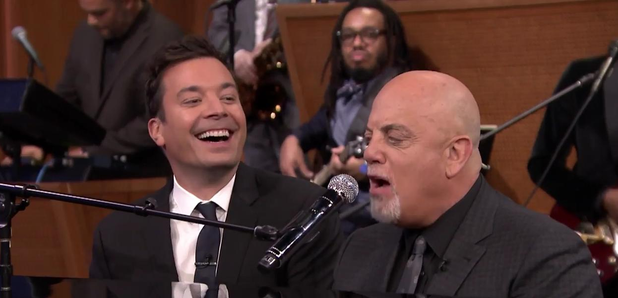 Jimmy Fallon's impression of Mick Jagger will have you in stitches!
When Billy Joel appeared on 'The Tonight Show Starring Jimmy Fallon' on Wednesday night, the audience were treated to an impromptu performance.
The Piano Man and the show's host Fallon, decided to give the audience a surprise song and chose to jam The Rolling Stone's 'Beast of Burden' with the house band.
"We were talking during the commercial and we thought of something fun," Fallon told the audience. "We were gonna talk but then we said we should do a song as if we were at a party or something."
Joel starts off the song wonderfully and then Fallon comes in with his best Mick Jagger impression, getting up off the piano stool and taking off Jagger's trademark moves as well!
What a good impression of Mick - we wonder if he's seen the video?!
Watch Billy Joel And Jimmy Fallon sing 'Beast of Burden' together: