Watch Duran Duran's New Video With Nile Rodgers
22 October 2015, 16:35 | Updated: 2 November 2017, 15:29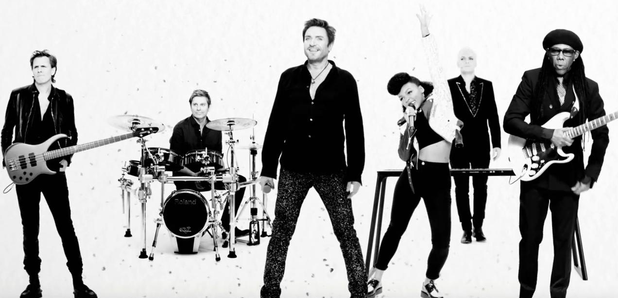 Duran Duran have released their first single off the 'Paper Gods' album with Chic's Nile Rogers and it's FUNKY!
Duran Duran released their first album back in 1981 and almost 34 years later, they're still making great music.

Their latest single 'Pressure Off' sees the group team up with Chic's Nile Rodgers and American singer Janelle Monae for an upbeat, funky anthem.
It's the first single from their 14th album 'Paper Gods' on which they've teamed up with a number of special musical guests including producer Mark Ronson, who has worked with Amy Winehouse and Adele before.
The group are looking as sharp as ever in the monochrome video which sees the men jumping up in the air and urging people to take the "pressure off".
It's the perfect anthem for the weekend!
Watch Duran Duran's video for "Pressure Off" starring Nile Rogers and Janelle Monae: