Ed Sheeran Spent 40 Hours In 'Horrific Pain' To Get 60 Tattoos
1 February 2017, 16:21 | Updated: 2 November 2017, 15:29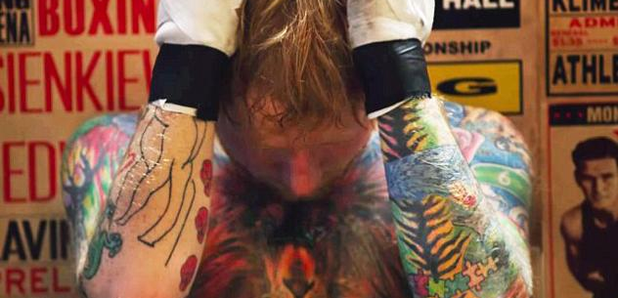 The singer shows off his creative body art in his brand new music video for 'Shape of You'.
Ed Sheeran took a break from the limelight last year, but it's now emerged that he was very busy doing something else...
The 25-year-old singer spent over 40 hours getting tattoos during the year and they're on show in his new music video for 'Shape of You'.
"Ed now has thirty tattoos on his front, plus countless ones down his arm," body artist Kevin Paul told the Daily Mail. "Every single one recently involved horrific pain, especially around the ribs."
OUCH!
Speaking previously about his tattoos, which include a Grammy award, a dinosaur and the Rolling Stones' famous lips logo, Ed insisted that he is proud of all of them because they have a special meaning for him.
"I get one done for anything I'm proud of or something I want to remember."
Well, he'll certainly remember with that amount of body art!