James Corden Pays Tribute To Lionel Richie With 'My Endless Glove' Spoof
3 November 2016, 11:21 | Updated: 2 November 2017, 15:29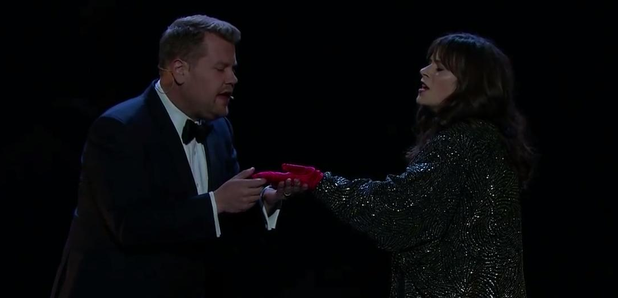 It's a pretty long glove, to be fair.
It's no news that James Corden can sing, and he's put those pipes to use in his latest sketch for his Late Late Show in America.
The TV host teamed up with actress Zooey Deschanel for a skit on the 1981 classic duet between Lionel Richie and Diana Ross, 'Endless Love'.
Except this one's called, 'Endless Glove'....