Watch Lionel Richie In Hilarious 'Hello' Video Parody!
22 September 2015, 12:42 | Updated: 2 November 2017, 15:29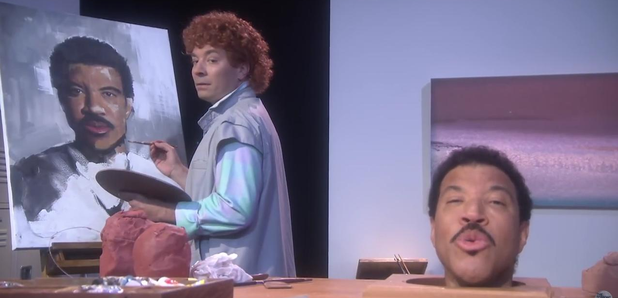 The singer appeared on 'The Tonight Show Starring Jimmy Fallon' and they recreated the iconic music video with a funny twist....
In the music video for Lionel Richie's 1983 hit 'Hello', the singer plays a teacher who is in love with his student, Laura.
(Apparently there was nothing wrong with that back in those days!!)
It seems Laura is keen on her teacher too as she sculpts a clay head in his form.
It was creepy at the time, and it's still creepy today...!
Which is why American TV host Jimmy Fallon thought it would be hilarious to parody the music video and have Lionel Richie play the clay head.
Watch the pair duet and try to keep a straight face...
And just in case you've forgotten, here's the original video...