Little Boy Dances JUST Like Elvis And Michael Jackson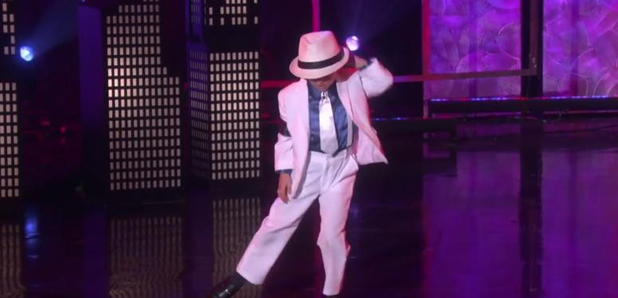 Watch him take on some of the most iconic dance moves.
Eight year old Willie Osbourne appeared on 'The Ellen Show' to perform the incredible dance moves he learned from watching videos of Elvis Presley and Michael Jackson.
The little boy from Illinois told show host Ellen Degeneres that his mother inspired him with her taste in music, "My mother would expose me to a lot of music like James Brown, Elvis Presley and The Temptations and I picked up on Michael Jackson."
Willie told Ellen that he picked up all the moves just from watching videos of these stars, and he has never been to a dance class.
When Ellen asked him "Who's the hardest to impersonate?" he replied "Elvis Presley" and then went onto demonstrate the hip thrusting and leg-shaking moves he had tried to perfect.
Then he took to the stage for a mind-blowing performance of 'Smooth Criminal'.
Hard to believe he's just eight years old!
Watch eight-year-old Willie dance like Elvis and Michael Jackson: