One Year After That Fall, Madonna Gets Caught In A Veil
10 February 2016, 16:28 | Updated: 2 November 2017, 15:29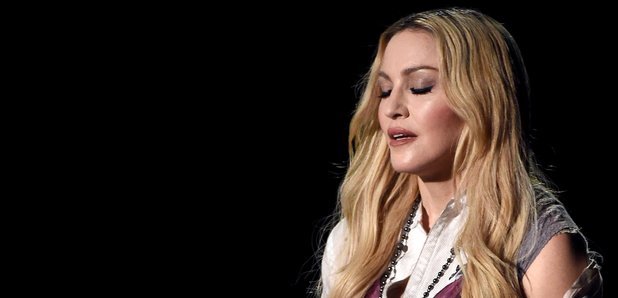 Almost a year since The BRITs, The Queen of Pop has suffered another embarrassing wardrobe malfunction.
Oh dear, maybe it's time for Madonna to re-think her stage costumes!
Almost one year since the costume catastrophe at the BRITs when a cape malfunction caused the Queen of Pop to topple, Madonna has suffered another embarrassing wardrobe blunder.
While performing her hit 'Material Girl' at Bangkok's Impact Arena, a long wedding veil she was wearing got stuck and despite being pulled repeatedly by her backing dancers, failed to release.
Although the star defied gravity to stay upright, she did wobble about while the crowd cheered her on, before finally breaking loose.
Madonna is known as a perfectionist, however we think it will take more than a stage malfunction to dent her confidence!