Watch Michelle Obama 'Rock Out' To Stevie Wonder In Carpool Karaoke!
21 July 2016, 11:38 | Updated: 2 November 2017, 15:29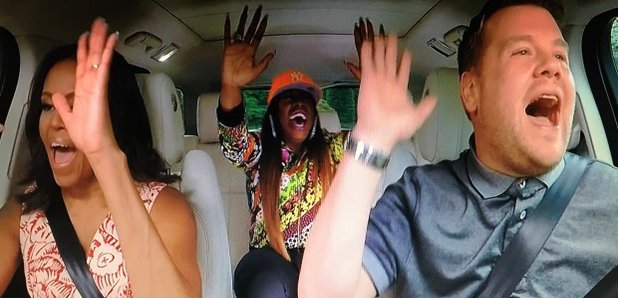 This is brilliant!
There's no doubt that James Corden is moving up in the world – first the bright lights of Hollywood and now The White House.
Don't worry, he's not joining the presidential race – IMAGINE!
The comedian has roped First Lady Michelle Obama into joining him for the latest 'Carpool Karaoke'.
The pair drive around the grounds of the iconic home and their driving soundtrack includes 'Signed Sealed Delivered' by Stevie Wonder (Michelle's "favourite artist"), Beyonce's 'Single Ladies' (with some amazing falsetto from James Corden) and 'This is for my Girls' by Missy Elliot, who also makes a guest appearance.
Along the way, the pair chat about the Obama family moving out of The White House in January 2017.
"What are you going to miss?" James asks the First Lady. "And what are you going to accidentally slip in your bag?"
The TV host also asks Michelle whether she'll miss the 24 hour room service, admitting that if he was living there he'd phone up at 3am every night to ask for a grilled cheese sandwich.
So would we James, so would we.
Watch Michelle Obama, James Corden and Missy Elliot in the latest 'Carpool Karaoke':