Paul McCartney Plays 'Hard Day's Night' For The First Time In 51 Years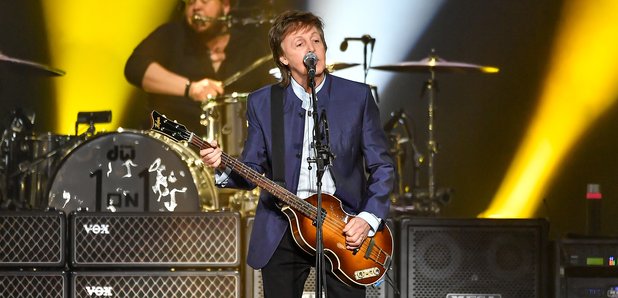 Watch the performance from the opening night of Paul's 'One to One' tour.
Sir Paul McCartney kicked off his 'One to One' world tour in California this week with a whopping 38 songs in the set list!
He surprised audience members by opening with 'A Hard Day's Night', the first time he performed the song as a solo artist. He last performed it with the Beatles in 1963.
He also performed 'Love Me Do' for the first time since 1963.
Besides these rare inclusions, the 73-year-old performed all the standards including 'Band on the Run', 'Blackbird', 'Live and Let Die', 'Hey Jude' and 'Yesterday'. As well as some newer songs from his 2013 album, 'New'.
Watch Paul McCartney perform 'Hard Day's Night' for the first time in 51 years: