WATCH: The New Five Pound Note Can Play All Your Old Records
13 October 2016, 16:09 | Updated: 2 November 2017, 15:29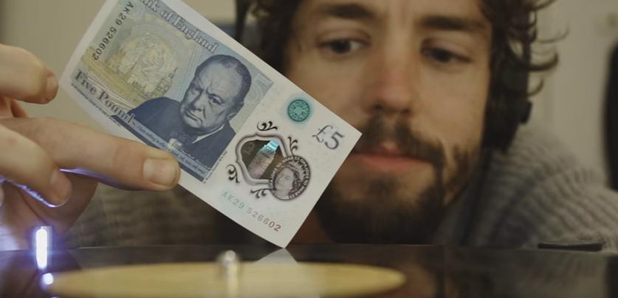 How he thought of the idea in the first place, we're not exactly sure...
The brand new polymer £5 note is designed to be more durable than regular notes, and not only that, but it's got a very unexpected use.
It can also play vinyl records as DJ Blowfelt discovered. He gave his own song a spin on a record player, using the brand new note as the needle.
And it got people very interested because his Youtube video has now had over 70,000 views.
This gives you a great excuse to dig out all those old records, grab a new fiver and play that funky music!