Watch Stevie Wonder Perform 'Purple Rain' At Memorial Concert
9 May 2016, 09:35 | Updated: 2 November 2017, 15:29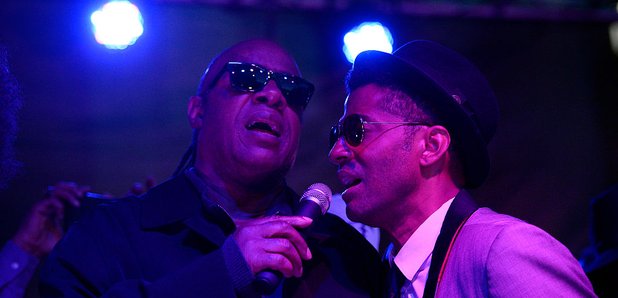 Watch the emotional performance of 'Purple Rain'.
On Friday night, the late artist Prince was honoured at a star-studded memorial concert in L.A.
The crowd, all dressed in purple, gathered to hear tributes and memories of Prince Rogers Nelson, with performances by Aloe Blacc, Faith Evans and Eric Bonet.
The audience were in for a big surprise though when Stevie Wonder made an unannounced appearance and joined in the closing tribute of 'Purple Rain'.
Last week, Stevie wrote an open letter in honour of his musical friend saying, "If Michael [Jackson] was the King of Pop, Prince should be the Emperor. Prince fought for his artistic freedom. He didn't allow anyone or anything to get in his way. By following his own path, Prince took music to a whole other place, like the Beatles did. He wanted to change the way things were, like Marvin Gaye did. When you do that, you have to be very sure of yourself."
Watch the emotional performance of 'Purple Rain':