Watch Sting Pay Tribute To Chuck Berry With Acoustic Cover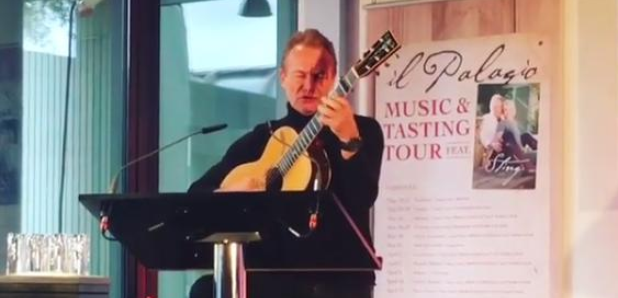 Sting joined other musical legends in paying tribute to the father of rock 'n' roll Chuck Berry.
The former Police frontman shared a clip of him playing 'Johnny B Goode' on an accoustic guitar.
Sting said he'd never actually played Chuck Berry's classic song before but wanted to "find a way to pay tribute to him because we owe him so much."
Berry passed away on Saturday at the age of 90 and some of the biggest names in music have come out to pay tribute to him.
Paul McCartney said: "From the first minute we heard the great guitar intro to 'Sweet Little Sixteen' we became fans of the great Chuck Berry. His stories were more like poems than lyrics – the likes of 'Johnny B Goode' or 'Maybellene'."
Beach Boys great Brian Wilson was also generous with his praise of the man who wrote 'My Dingaling': "He taught me how to write rock & roll melodies, the way the vocals should go."
Bon Jovi also joined in with the live tributes and played Johnny B Goode at a concert in Ohio last night.
A true music legend. RIP Chuck Berry.