Adele Forgets Lyrics And Reacts In A Way Only She Can Get Away With
26 May 2016, 11:55 | Updated: 2 November 2017, 15:29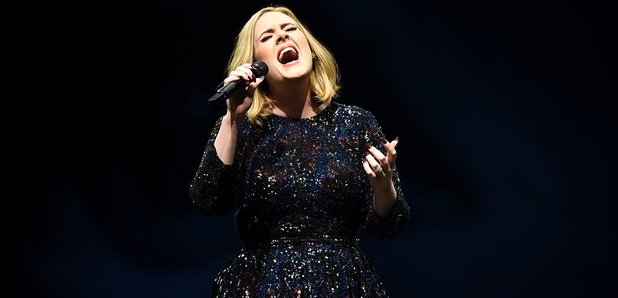 Watch Adele's hilarious reaction to forgetting her own lyrics!
It's not just Adele's heart-wrenching lyrics and soulful voice that's made the whole world fall in love with her.
It's also the fact that she's someone we'd all like to have a night down the pub with.
The singer was recently performing 'Million Years Ago' from her new album at a concert in Lisbon when she started singing the chorus lyrics on the verse.
"Sh**, wrong words," she reacted. "Sh**, sh**, sh**. Should I sing the right words? Sorry."
Adele forgot the lyrics to her song and this was her reaction. pic.twitter.com/n1EyHwXM56

— Pop Crave (@PopCrave) 25 May 2016
Of course the audience didn't mind and laughed along with the singer!
Adele's currently on the European leg of her tour before she returns to the UK next month to headline Glastonbury.