Who's Topped The 2015 Musical Rich List?
23 April 2015, 14:30 | Updated: 2 November 2017, 15:29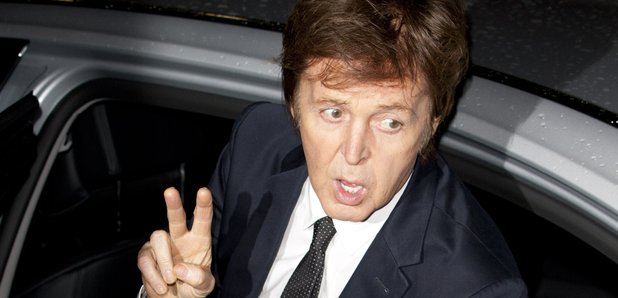 Find out which artists are laughing all the way to the bank in 2015.
The Sunday Times Rich List is due for release this Sunday (April 26th) and in it is the top ten wealthiest musicians in the UK. It's not easy to make your money in showbiz, but these guys have done it effortlessly!
Paul McCartney And Nancy Shevell
Paul McCartney and his wife Nancy Shevell topped the musical rich list this year, with an estimated £730 million fortune. Whilst Macca isn't short a few quid, his
American heiress wife's £150m stake in her family's US trucking business boosted their worth by £20 million.
Lord-Lloyd Webber
Andrew Lloyd Webber came in second on the rich list with an incredible £650 million. We don't need to tell you that that's a lot, but it's still a long way behind McCartney's fortune! The musical composer must be doing something right!
Sir Elton John
Although recently married, that doesn't seem to have effected Sir Elton's wallet too much. He's worth an enormous £270 million. Just think of the kind of wedding that could buy?
Adele
Adele topped the rich list for musicians under 30, with £50 million to her name. That's not bad for someone who's only 26. Plus, Adele has only released two albums and the last record, 21, came out nearly four years ago! Incredible.
Sting
Sting is one of our favourite artists at Smooth and clearly the people love him too! He's worth an impressive £180 million. Sting's famous, however, for saying he won't leave any money to his kids, stating that he wants them to work for their lot in life.