Bark In The Park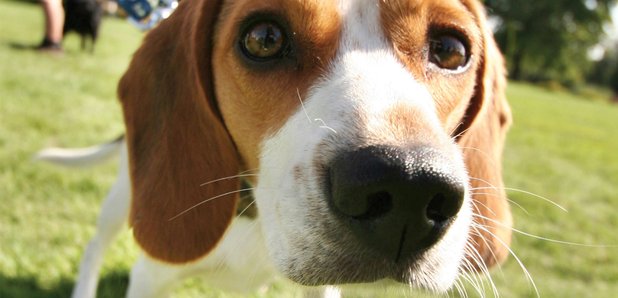 Get your friends, family & pooches together for a 3 mile sponsored walk in the park!
'Bark in the Park ' with Age UK Teesside
Sunday 22nd July 2018, Preston Park, Stockton On Tees, starts at 11AM (registration from 9.45AM)
The entry fee is £5 and every dog will receive a complimentary doggy bag filled with lots of doggie goodies worth over £10!
All we ask is you raise as much sponsorship money as possible to support the valuable work of Age UK Teesside in your community.
There is also a fun companion dog show on the day! It will take place after the walk in the main arena. Entry costs £1 per dog per category. Various categories on the day!
Special thanks to our fantastic Judge Patricia Hogg who has made the dog show possible.
Age UK Teesside is a charity working to help older people in Hartlepool, Redcar & Cleveland, Middlesbrough and Stockton.
Our staff and volunteers campaign and help over-50s with their health and wellbeing, finances and independence in their communities.
We provide: Social activities help older people stay active, involved and enjoying their lives Information and advice, especially on entitlement to benefits, energy use and other financial needs. Valuable products and services including insurance and mobility aids. Age UK Teesside is committed to helping people love later life…but we cant do this without your support.
So gather together and really help a charity based here in Teesside, whilst enjoying a great family day out.
Important Information
You must register for this event by completing this form or sign up online www.ageuk.org.uk/teesside
You cannot enter the walk on the day of the event
Places are limited so it's recommended that you complete this form ASAP. One form must be completed for each entrant.
If entering as part of a team, a form is required for each dog. It is suggested that all completed forms are sent together
If you receive a place but for any reason cannot take part your place is not transferable.
The walk costs £5 per dog to enter and each dog/family will be expected to raise sponsorship. The walk relies on sponsorship in order to be successful.
Under 16's may take part as long as they are accompanied by an adult who takes full responsibility for them and their dog throughout the walk
Durham Animal Feeds – Bark in the Park Sponsor
Durham Animal Feeds is one of the country's leading producers of natural, raw food for your pet! A family owned business, growing and developing for almost 30 years.
Feeding your dog a raw diet is one of the best things you can do for them! The benefits are HUGE, healthier teeth and gums, healthier skin and coat, boosting the immune system, improved digestion and increasing energy and vitality!
It's so easy to feed raw, you can order online and we'll deliver it to your door, frozen. Store it in the freezer and just take out what you need each day, let it defrost and pop it into your dog's bowl!
Durham Animal Feeds is delighted to be supporting Bark in the Park with Teesside Age UK, make sure you say hello to us at the finish line and have your photo taken with our very own doggy mascot, Rawsome. We'll even have some natural treats for your woofers too!
That's why we say feeding raw gives you more!




Click here to find out more information about Age UK Teesside