International Street Food Festival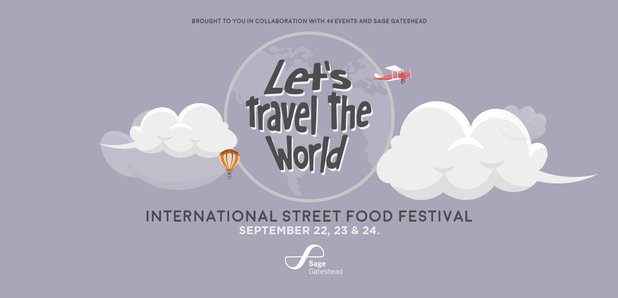 Friday 22nd, Saturday 23rd and Sunday 24th September at Sage Gateshead
Welcoming an entire world under one roof as we prepare to travel between cuisines and cultures, sampling food and delicacies, spices and sounds.
All aboard as we take flight for one weekend, with a one way ticket to experience the finest food and drink from across the region and beyond.
Calling upon world favorites, homemade secrets, and unearthed gems we invite you to broaden your horizons, try new things, and celebrate a truly international appetite on the Tyne.
Family & Friends
Children Welcome
Regional Food Favourites
Pop-up Cinema
Live Entertainment
Street Food Vendors
We Are The World Market
Masterclasses
Food Talks
International Beers, Wines, and Spirits
Craft & Bootleg
Special Guest Appearances
Kitchen Takeover
Club Partners
Brought to you in collaboration between 44Events & Sage Gateshead.
Dates & Times
Friday: 12noon – Midnight
Saturday: 12noon – Midnight
Sunday: 12noon – 5pm
http://www.sagegateshead.com/event/lets-travel-the-world-international-street-food-fe/