Wynyard on Ice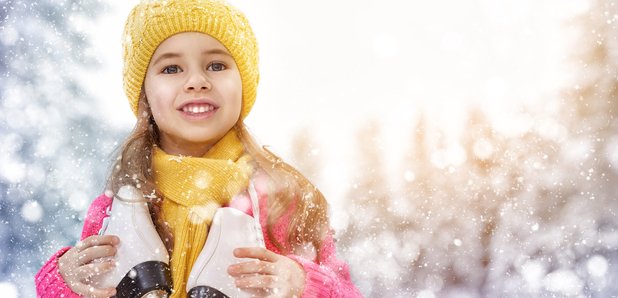 From 16th November - 31st December, ice skating comes to Wynyard Hall!
Admission £8 in advance / £9 on the door
Support penguins £3 per child (subject to availability)
We strongly advise that you book tickets in advance to avoid disappointment. Sessions have limited capacity and are subject to availability.
Opens 16th November Dates and times vary – please visit our website for more information.
45 minute session that is perfect for getting in the festive mood.
This is an outdoor event – please wear appropriate clothing (see Visitor Rules below).
Food & refreshments available on site.
Price is based on a 45 minute session and includes hire of skates.
Private hire available – please contact the events team (01740 644811).


Visitor Rules
We want to ensure you and your fellow skaters visit is a safe and enjoyable one, so we ask that you read the following rules.
Children under the age of 8 must be accompanied on the ice at all times by a responsible adult (aged 18 years and over).
Children under 18 years of age should be supervised by a responsible adult at all times.
For comfort and safety, please wear warm clothing and gloves.
Before stepping onto the ice, please check your boots are fastened properly and any excess lace is tucked safely inside the boot and that any blade guards are removed.
Skaters must always skate anti-clockwise around the rink.
Keep to the outside of the rink if you're a beginner.
Listen to and abide by any instructions issued by the Ice Marshal.
Watch where you are going.
Look behind you before you stop/when practising backward movements.
Don't skate at excessive speeds.
Don't skate in chains of three or more people.
Don't carry anyone on the ice.
Don't sit on or climb over the barrier.
Don't chip, throw or spray ice.
Don't eat or drink on the ice.
Don't drop litter on the ice.
Wear clothing suitable for the activity that allows natural body movement.
Don't listen to music through personal head/ear phones when on the ice.
Don't hang from the barrier sections.
How to book…
Book tickets here!