Stroke Association - Resolution Run 2018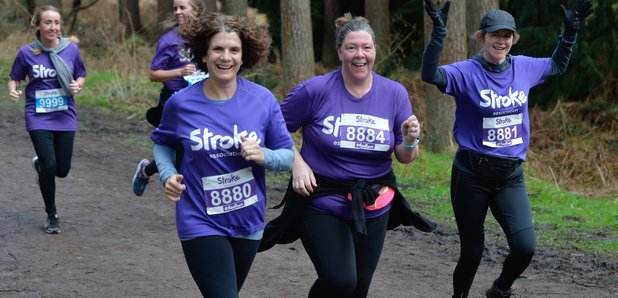 What's your resolution? Join one of our 5k, 10k or 15k Resolution Run challenges this spring. Whether you run, jog or walk the route, we'll support you every step of the way.
Join the Stroke Association for this fantastic 5k/10k/15k run at Leazes Park, Newcastle on Sunday 25th February 2018 and Tees Barrage, Stockton on Sunday 11th March 2018. Both runs will begin at 11am.
A Resolution Run is exactly that – your resolution for the New Year. Whether it's your first time running or if you're planning to increase your distance, our Resolution Runs aim to help you achieve your personal goals. Each run is designed to be fun for all ages and abilities and we'll support you every step of the way.
By training and taking part in the runs, you're helping to reduce your own risk of stroke whilst raising awareness and money to support those already affected.
Your entry includes a technical running t-shirt, water, a medal and regular training emails.
To book your place head to stroke.org.uk/resolution and find your local Resolution Run.
Select your distance and complete the registration form and pay for your £16 registration fee.
Once completed, check that you've received a confirmation email.
We will be in touch by email to welcome you to the team.
What we do
The Stroke Association is the UK's leading stroke charity. We help stroke survivors, their families and carers manage the impact of stroke and fund research into the prevention and treatment of stroke.
Together we can conquer stroke.
Contact us
If you have any questions about the event, please email resolution@stroke.org.uk or call 0300 330 0740.