Win with Darlington Hippodrome and Smooth North East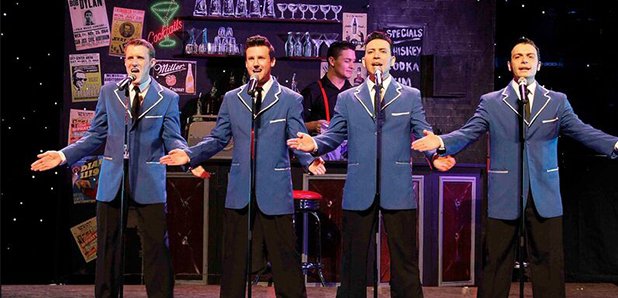 Win tickets to see New Jersey Nights, live at the Darlington Hippodrome.
New Jersey Nights
From 7:30PM, Tuesday, January 16, 2018 to 7:30PM, Saturday, January 20, 2018
Venue: Darlington Hippodrome
New Jersey Nights is a spectacular celebration of the music of Frankie Valli and The Four Seasons, and takes the audience on a nostalgic musical journey through the career of one of the biggest selling groups of all time.

From the back street studio in New Jersey where it all began, this vibrant production includes all of The Four Seasons greatest hits, Including Sherry, Rag Doll, Big Girls Don't Cry, Walk Like A Man and many more.
The production features an award-winning cast of singers, dancers and a rockin' on stage band.
New Jersey Nights has smashed box office records right across the USA and UK and is proving to be one of the most successful touring shows of all times.
'BRILLIANT SHOW, PERFECT HARMONIES, THE CROWD WENT WILD'
Liverpool Echo
'A THRILLING CONCERT - A 5 STAR PERFORMANCE - A MUST SEE!'
WhatsonStage.com
'A Massive 5 Star hit'
Reno Press
'A Brilliant production –The Theatrical event of the year !'
News and Press
'5 Star Fabulous!'
New York Press
'The Standing Ovations say it all'
The International Post

For your chance to win simply answer the question below correctly: