Zoë's Place Baby Hospice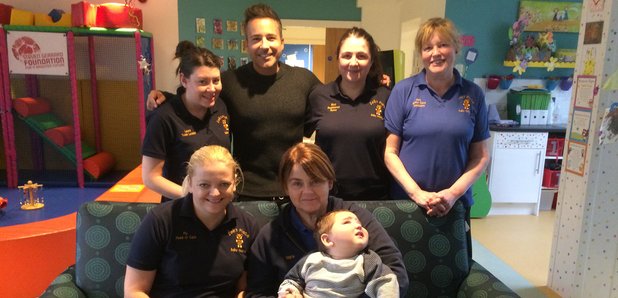 Zoe's Place provides palliative, respite and end-of-life care to babies and infants aged from birth to five years old suffering from life-limiting or life-threatening conditions.
Charlie McIntyre is just one of the children Zoe's Place provides care for. Charlie was born with a condition called Lissencephaly which means smooth brain. Lissencephaly affects every part of Charlie's development, which is severely delayed in all areas. He is unable to sit, stand, walk and talk etc, all things we take for granted. He also suffers with Epilepsy which is partly controlled with medication, but he can have up to 3 or 4 seizures a day.
Charlie attends Zoe's Place for respite care and has been going to the Hospice for over 3 years.
Shirley McIntyre (Charlie's Mum) said, "Charlie has been going to Zoe's place since he was 6 months old, and from the first day they started looking after him, we have been 100% confident he is being well looked after. Zoe's place is a godsend for us. Just to catch up on some sleep, cleaning up etc, and most importantly, spending quality time with our daughter Beth.
This can be quite difficult as Charlie needs 24 hour care. Zoe's place is like a home from home for Charlie, and he loves spending time there as he gets spoilt and has lots of cuddles. I am so grateful to everyone at Zoe's place for all the help and support they give us, and all the love and happy times they give Charlie. Zoe's place also need all the support they can get, as they are a very important part of ours and Charlie's lives."