Festival Of Manchester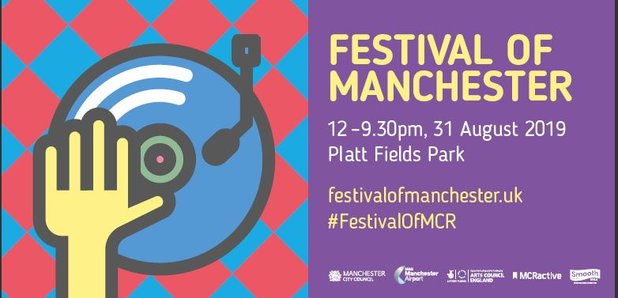 What, When, Where
A one-day festival of entertainment, activities, music, sport and food to celebrate this great city.
When Saturday 31 August 2019
Where Platt Fields Park, Fallowfield
Time 12 noon to 9.30pm
Festival of Manchester returns in 2019 and promises a fabulous day of celebration and entertainment for the people of Manchester, by the people of Manchester.
Come and experience all that Manchester's many cultures and communities have to offer in beautiful Platt Fields Park by the lake.
A fun day out to spend with friends and family, with something to excite and delight children of all ages!
What to expect
A party in the park packed full of performances and activities to keep you delighted and entertained, including music, dance, sport, words, food and crafts.
Once again the vibe of a street party will top off the whole day off, with plenty of ways for all the family to join in the fun, with a traditional funfair to boot!
And to round off an amazing day, marvel at the spectacular show on the lake after dusk. Outdoor arts experts, Walk the Plank, will be the creative genius behind the finale show – in 2018 they brought the amazing Swan and the Peacock. We'll soon reveal details of this year's show.
Something to see and do for the whole family…
Music & Dance - Be captivated by music, dance and spectacular performances from around the globe
Play & Explore - There'll be lots of reasons to explore the beautiful park, whether it's walking, going on a bug hunt or riding a bike.
Try out activities and sports and watch incredible professional demonstrations from a host of different sports. There'll be something for everyone!
Laugh & Learn - Laugh, listen and learn through the amazing power of words!
Create & Make - Be inspired to create amazing art or learn about a new creative pursuit from our local experts
Eat & Drink - Take your pick from a fantastic line-up of street food stalls serving up delicious international flavours.