Make Some Noise – this Friday at 12pm!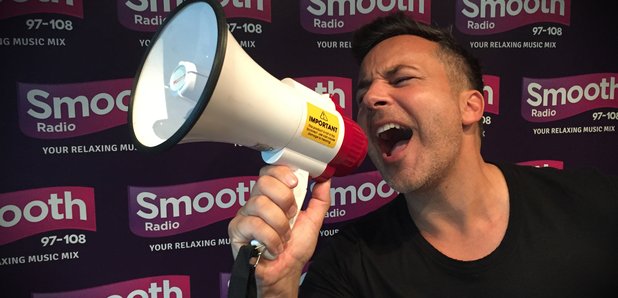 We're counting down to Make Some Noise this Friday –And on that day we want your help.
We want everyone across the North West to Make as much noise as possible at 12pm on Friday helping smaller charities across the UK to be heard like Kind in Merseyside and Once Upon A Smile in Manchester
If you're part of a church you could ring the bells for a minute at 12pm – or maybe you could arrange for your school bells to ring – or if you're a fireman maybe you could ring the bells in your station!
All we ask if you take part is to send us a picture or video and - if you can - text a donation to Make Some Noise! To donate £5 text the word BELLS (without a space) to 70766
100% of your donation will go to Global's Make Some Noise
If you're under 16 please ask the bill payer's permission first and standard network charges may apply.
You'll find the terms & conditions at www.makesomenoise.com