Once Upon A Smile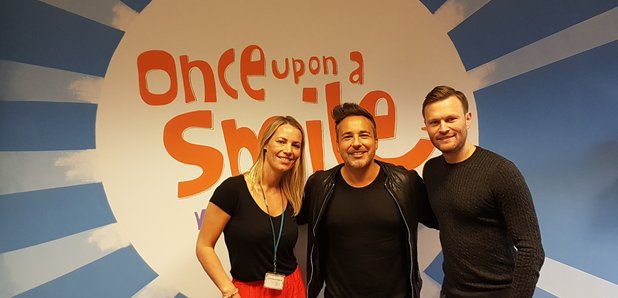 Global's Make Some Noise Supports Local Charity Once Upon A Smile
Once Upon a Smile is a small charity that offers emotional, practical and financial support to bereaved families to enable them to move forward. Founded in 2011, the charity provides care for families across England and Wales.
At present, this charity is the only bereavement charity in the UK to offer a variety of support to families through such a difficult time. Once Upon a Smile identified many support agencies if a loved one was ill or had a terminal illness, but nothing for the family after the death.
'Disappointed at how children were not being offered the support they needed', and how families are often left to grieve alone with little support available, this charity recognises how this lack of help can have a devastating impact on family life and children. Therefore, understanding that each family is unique in their grief, this charity offers tailored support to directly help families for the long term.
Global's Make Some Noise are proud to be supporting the role of a Children's Bereavement Support Development Manager, and the charity's incredible work. With your help, this charity will continue to support bereaved families during such a heart-breaking time.
Smooth's breakfast presenter Darren Parks dropped by the charity to hear more about the great work they do.
To find out how you can Make Some Noise to raise funds head to the Global website. For more information on Once Upon a Smile, please visit http://www.onceuponasmile.org.uk/.