Smooth North West: Crystal Maze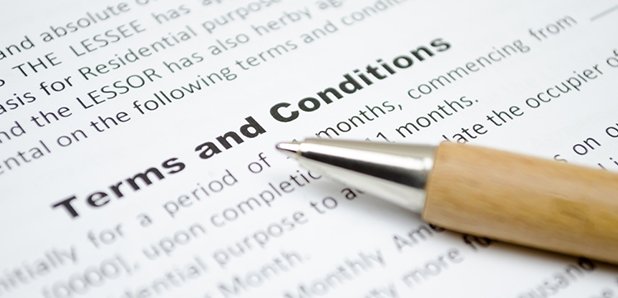 Rules:
1. The following rules ("Rules") together with Global Charities ("Global Charities") general and competition terms and conditions (the "Terms and Conditions") (which can be found at www.makesomenoise.com/terms-conditions/ ) apply to the 'Global's Make Some Noise Text Competitions' ("the Competition") as detailed in the Rules.
2. The "Radio Station" advertising the competition is Smooth Radio North West
3. Anyone who enters the Competition (an "Entrant") will be deemed to have understood these Rules along with the Terms and Conditions and will be bound by them. The Terms and Conditions are available on request from Global Charities.
Details of the competition:
4. To enter the Competition an Entrant must send a text message with the keyword to one of the following radio stations shortcodes 65588 TEAMDARREN or 65588 TEAMCARLOS (the "Text Message Line"). Text messages will be charged at standard network rate. If you text after the closing time you will not be entered but may still be charged. The Text Message Line will open at 2pm Tuesday 10th October (the "Opening Time") and close at midday on Thursday 19th October (the "Closing Time").
5. After entering the Competition, participants will receive a bounceback text message informing them that a voluntary donation to Global's Make Some Noise (registered charity 1091657 (England & Wales) & SC041475 (Scotland)) of £3 will be taken automatically an hour (60 minutes) after the time the first text was received, unless they reply with the word STOP. The £3 donation will be taken from the mobile phone used to enter the Competition and 100% of the donation will go to Global's Make Some Noise.
6. For the avoidance of doubt, you do not need to donate in order to be eligible for entry to the competition. Anyone who replies STOP to the first bounceback message and thereby opts out of donating £3 to Global's Make Some Noise will still be included in the prize draw.
7. The winner will be notified that they have won using the number of the phone that their text entry was sent from. The winner may be required to answer their phone, talk to the presenter/s and a call recorded with the presenter/s and played on-air. Unsuccessful entrants will not be contacted.
Eligibility:
8. You must be over 18 to enter the Competition.
9. You can enter up to 10 times only, however you must text STOP after each entry to opt out of donating £3 to Global's Make Some Noise.
Prize:
10.
1 session for 7 people plus Darren Parks at the Crystal Maze Experience, Manchester at 19:55 on Thursday 2nd November
OR
1 session for 7 people plus Carlos at the Crystal Maze Experience, Manchester at 19:45 on Thursday 2nd November
11. No substitute prizes or cash alternatives are available.
12. The prize is non transferable.
Specific prize terms:
The show typically lasts 75 minutes, however there is a Pre-show briefing and introduction before entering the Crystal Maze, and time should also be allowed for photographs, getting changed and picking up your souvenirs and Merchandise.
You are requested to be at the venue at least 30 minutes before the time of your session.
Due to the nature of the Maze and the true representation of the original television show, the Crystal Maze Manchester is not fully Wheelchair accessible. Please call the Crystal Maze general enquiries line on before entering to ensure they are able to assist your team whilst giving you the best possible live experience.
As both mazes feature stairs, moving between each time zone, and navigating various terrains, we advise that you are confident that you are comfortable with being able to walk, stand, crawl and move around for up to 2 hours. There are some alternative routes within the maze to avoid small spaces and ladders, please let your Maze Master know should you have any concerns.
Due to the physical nature of the site and games, we cannot allow any guest at ANY stage of pregnancy into the maze. If in doubt as to whether you may be pregnant, please consult your doctor for advice. A ticket holder who isn't taking part can go around with the team unless they are pregnant.
The Crystal Maze Manchester is playable by any guest over the age of 13. Please note however that they must be accompanied by at least one team member over the age of 18.
The Promoters are Global, registered with Phone-paid Services Authority (ORG832-96388-41101) and Global Charities, registered with Phone-paid Services Authority
(ORG831-51159-55647).
Service Provider: Global Radio Services Ltd., 30 Leicester Square, London, WC2H 7LA. If you are having problems using our text entry service or feel a donation has been taken from your bill unfairly, please have a look at our FAQs at http://www.makesomenoise.com/premium-rate-phone-text-faqs/ or alternatively contact our customer helpline on 03333 212 196.