Can You Find The Dog Among The Cows By The Time The Kettle's Boiled?!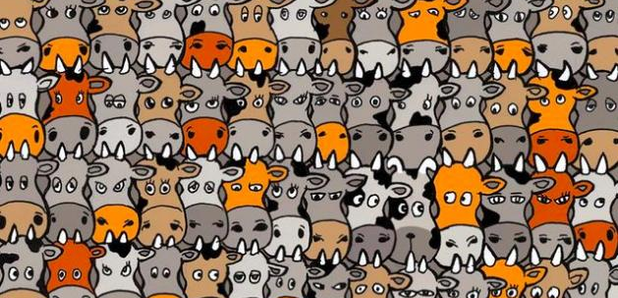 Another chance to test your eyes!
Just when your eyes were recovering from the last optical teaser, the internet comes back with another one...
This time there's a naughty puppy hiding amongst this herd of cows...
Study the picture below and flip it once you think you've found the dog (or when you've given up!)