Which Version Is Best? Rolling In The Deep
2 January 2015, 16:54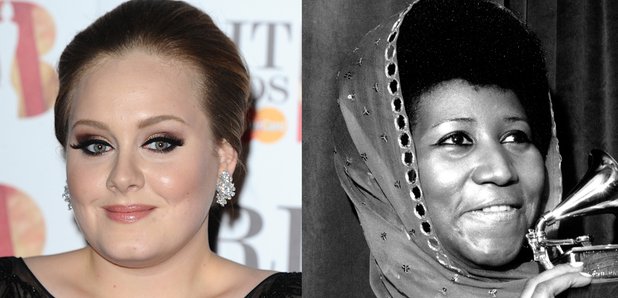 Adele versus Aretha Franklin - which version of the award-winning hit is the best? Have your say
"The scars of your love,
They leave me breathless
I can't help feeling, we could have had it all,
Rolling in the deep"
Adele Versus Aretha Franklin
Rolling In The Deep - Adele
The British singer/songwriter wrote 'Rolling In The Deep' for her second studio album '21'. Reaching the top of the charts in 11 countries, it was her first US number one and propelled her to international success.
The bluesy hit won a string of awards including three Grammy's and still stands as one of Adele's greatest songs to date.
Rolling In The Deep - Aretha Franklin
Aretha Franklin covered Adele's dark gospel hit for her new album, 'Aretha Franklin Sings The Great Diva Classics'.
With a slightly more upbeat arrangement, the iconic singer gave the number one a '60s disco feel which was helped by the surprise sample of Tammi Terrell and Marvin Gaye's 'Ain't No Mountain High Enough'.
Best Version? Adele's, but only just.
Which is your favourite version of 'Rolling In The Deep'? Let us know via the comment box below.