How to listen to Smooth Chill on DAB, Global Player and smart speaker
3 September 2019, 05:40 | Updated: 7 April 2020, 14:50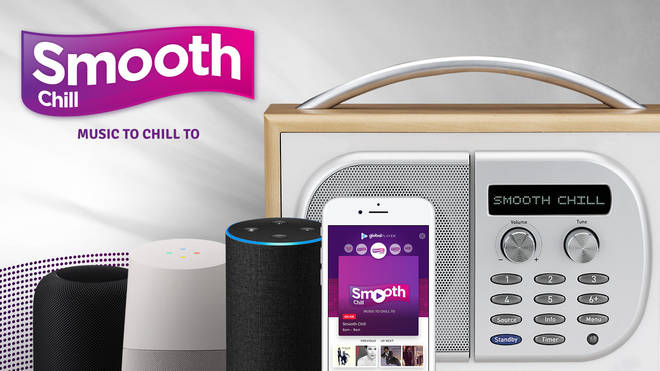 Playing the ultimate relaxing soundtracks, Smooth Chill will be the perfect antidote to our busy lives.
Smooth Chill has launched across the UK - and here's how to tune in right now.
Featuring non-stop chill-out music from artists including Morcheeba, London Grammar, Moby and Portishead, we've got the ultimate relaxing playlist 24 hours a day.
Listen To Smooth Chill on DAB radio
Scroll through the stations on your DAB or digital radio until you find Smooth Chill.
If you cannot see Smooth Chill listed, press the Autotune button on your radio to update the list of available stations.
Listen To Smooth Chill On Alexa
Just say "Alexa, Enable Smooth Chill" and then subsequently you can say "Alexa, Play Smooth Chill" to listen to live radio via the Smooth Chill skill for Alexa.
Listen To Smooth Chill Online
You can tune in to Smooth Chill right now - just click here to listen on GlobalPlayer.com
Listen to Smooth Chill on Global Player
Download our app for iOS and Android to listen to Smooth Chill right now.
Listen To Smooth Chill On Apple HomePod
With Siri you can say, "Hey Siri, Play Smooth Chill radio"
Listen To Smooth Chill On Sonos Speakers
Using your Sonos app, use the Add Service menu item and select Global Player. The Global Player service allows you to listen to Smooth Chill, as well as Global's other radio stations and expertly curated music playlists and podcasts - all for free! Find out more at sonos.com