Listen To Smooth Radio On Your Phone, iPad, Or Android
7 February 2014, 11:42 | Updated: 11 October 2018, 14:57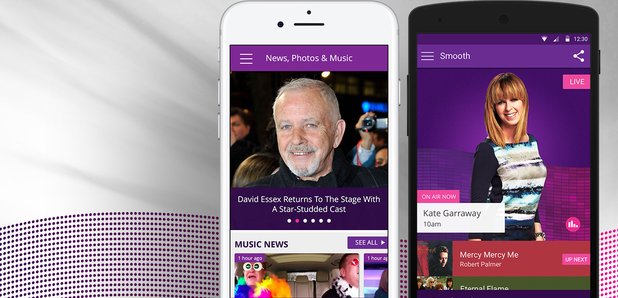 Listening On Your iPhone Or iPad - Listen online and play all the latest music quizzes. Get the latest music news and see the best pictures of the best singers and groups

The official Smooth Radio app is the best way to listen to Smooth Radio, with great pictures, news stories and info on every track played.
Listen to all your favourite artists and shows with our live radio stream.
Features:
• Listen to live radio on the move in high quality
• Look at related images, news and videos for any song currently playing
• Find music news and memories
• Share the song that is currently playing or download it on iTunes
• View picture galleries
• Browse the whole week's schedule

• Stream audio to your AirPlay device

Listen to the radio for free on your Android device with the Smooth Radio app, playing Your Relaxing Music Mix.
Features:
• Listen to live radio on the move in high quality
• Look at related images, news and videos for any song currently playing
• Find music news and memories
• View picture galleries
• Browse the whole week's schedule