Greater Maryhill Foodbank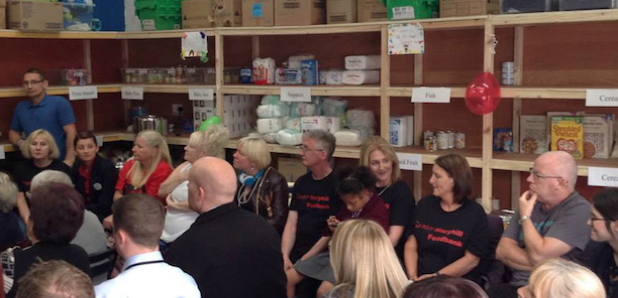 Help raise money after thieves broke into Greater Maryhill Foodbank and stole £5,000 of cash, vouchers, and clothing.
This morning on Smooth Radio Breakfast one of our listeners anonymously handed a cheque to John McCauley for £1,000 to get the ball rolling and help replace some of the £5,000 of cash, vouchers and clothes which were stolen by thieves from Greater Maryhill Foodbank.
Co-ordinator Julie Webster and the team who work there were all left devastated when they were robbed of funds. Now, a Smooth listener has handed in this cheque to help replace some of those stolen goods.
Our thanks to that listener. Your generosity is greatly appreciated. If you'd like to do the same then visit Greater Maryhill Foodbank online and find out how you can donate.