Chinese Swimmer Doesn't Realise She's Won A Medal Until Reporter Tells Her
11 August 2016, 09:49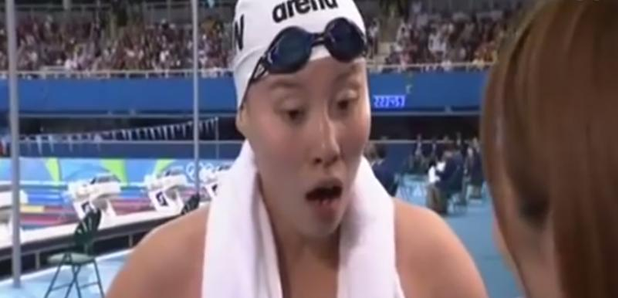 When Fu Yuanhui didn't see her name in the top three positions on the scoreboard, she presumed she hadn't won – she was in for a surprise!
Everyone is talking about Chinese swimmer Fu Yuanhui who didn't realise she won bronze in the semi-finals of the women's 100m backstroke until a reporter told her on-camera.
The 20-year-old looked up at the electronic scoreboard and saw her name wasn't included in the top three names so she believed she had been defeated.
The athlete was then interviewed by Chinese TV and emphasised how tired she had been for the race and how this affected her performance.
"Even though I did not win a medal," she begins to say before being interrupted by the reporter saying, "But you got a medal. You are third."
Turns out, Fu Yuanhui shared the exact same time with fellow swimmer Kylie Masse so they both won bronze.
When the news sinks in, the Chinese athlete says, "I did not know! Well then, I think that's not bad at all!"
IT'S THE SWEETEST MOMENT OF THE OLYMPICS SO FAR!