Great News For Chocolate Lovers, It Could Help With A Cough
12 January 2017, 10:33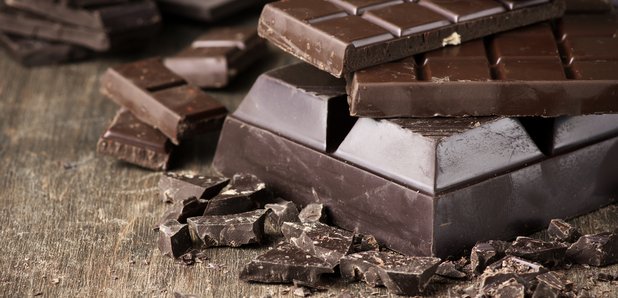 The sweet treat may offer an alternative to traditional cough remedies.
A new study claims that chocolate could help with curing your cough.

In an article for the Daily Mail by Professor Alyn Morice, head of cardiovascular and respiratory studies at the University of Hull, said how this ingredient may prevent the annoying symptoms.

"We have just seen the results of the largest real-world study of an over-the-counter cough remedy ever undertaken in Europe."

"Patients taking the chocolate-based medicine had a significant improvement in symptoms within two days."

Apparently, it's down to the properties of the cocoa in this new medicine that offer the benefits.

The cough syrup containing cocoa is stickier, and thicker, than traditional cough medicines. "It forms a coating which protects nerve endings in the throat which trigger the urge to cough".
Sadly, a hot chocolate won't have the same effect "the cocoa isn't in contact with the throat long enough to form a protective coating".
Would you try this remedy, or stick to the traditional methods?
We don't mind an excuse to have a piece of chocolate!