This Is How Much Of Their Clothes Women ACTUALLY Wear At A Festival
29 June 2016, 11:11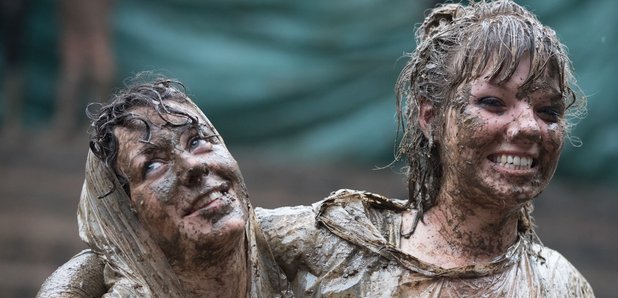 We'll give you a clue – they pack A LOT more than they actually wear.
When going away on holidays or for a weekend, many women prefer to be overly-cautious with their packing.
They like to be prepared for all eventualities – maybe it might rain, maybe they'll end up in a fancy restaurant or maybe they'll engage in some moderate exercise... the possibilities are endless!
This is the reason why their suitcases end up being so big.
You might imagine however, that women would be more sensible when it comes to packing for a festival given that they'll be hauling the load on their backs through a muddy campsite.
But no.
A study done by storage company Ready Steady Store found that women only wear 62% of what they pack for a music festival.
And guess what percentage men wear? A whopping 98% of what they pack!
The study also found that women tend to start packing 7 days before the event, which probably explains why their load ends up being so much!
90% of men pack last minute but also forget something vital.
To help you pack for a summer festival, they've put together this handy infographic with lots of tips and tricks so you can get it right this summer!

Provided by Ready Steady Store