5-Year-Old Saves All His Birthday Money, Takes 'Beautiful' Best Friend On A Date
15 June 2016, 15:00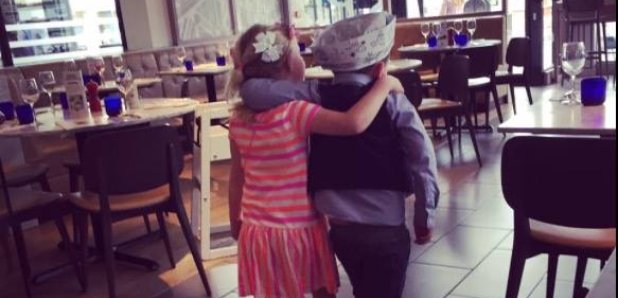 At just five years old, Freddie Gibson is already the perfect gentleman.
After his parents explained what a 'date' is, five-year-old Freddie Gibson from Dorset decided he wanted to take his best friend, Dee Dee out for a meal.
Both being huge pizza fans, Freddie decided Pizza Express would be the perfect venue so he popped an invitation in the post (he's too young to know how to text) and eagerly awaited Dee Dee's reply.
At the weekend, the two went to Pizza Express in Christchurch and enjoyed some pizza and even some dessert.
"Dee Dee is my best friend in the whole world and I loved our date," Freddie enthused afterwards. "I'd like to take Dee Dee on another date because she's beautiful."
And what did his date make of the evening?
"I really enjoyed going on a date with Freddie - especially the hearts on our ice-cream!" said Dee Dee.
This is THE cutest story!