Lonely WW2 Veteran's Story Goes Viral Thanks To Local Barman
2 August 2016, 10:42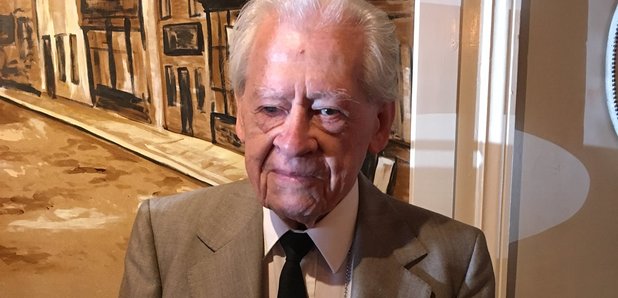 96-year-old Ted Fullerton was convinced that no one was interested in what he had to say.
A 96-year-old who served with the RAF in Burma during World War Two thought nobody was interested in hearing about his experiences, until his local barman posted about them on Facebook and the story went viral.
Ted Fullerton was having dinner in his local pub in Cottingham, East Yorks when bar manager Ben Lopez approached him to ask about the medals he was wearing.
"I couldn't help notice the medals on his chest and ask him about his life and say thank you for serving our country," Ben wrote on Facebook.
"He became really overwhelmed and cried. He said 'thank you young man, no one cares about what I have to say any more."
Ben's Facebook post has been shared over 120,000 times in an effort to show that Ted's "not forgotten".
Ted, who had never heard of the social media site told The Sun, "I'm delighted and amazed that people from all over the world now know who I am – and I know people really care."
What a beautiful story!