Meaty's The Rescue Dog Who Can't Stop Smiling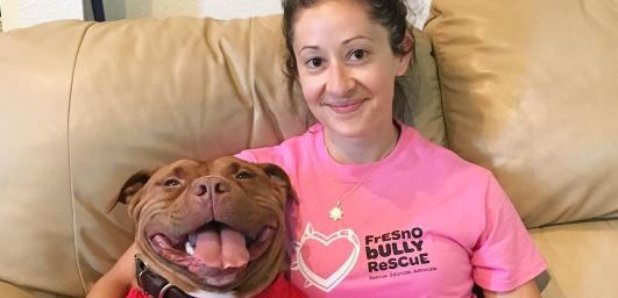 Lisa Reilly saw a picture of the pitbull mix in a rescure shelter and just knew she had to have him!
How can you resist a face with a smile like that?
Although sadly life hasn't always been smiles, laughter and cuddles for poor little Meaty. The dog ended up abandoned at Fresno Bully Rescue centre in California, with no home to go back to...
Until every canine's dream "fairy dogmother" Lisa Reilly was scrolling through the Fresno Facebook page and instantly fell in love with Meaty's winning grin. Meaty has since become a firm part of the family, and an internet sensation!
This is despite him chasing her other dogs, chewing her shoes and refusing to walk anymore when he got tired on walks!
Just goes to show how a smile can get you far in life!