Neighbours Renovate Cancer Girl's House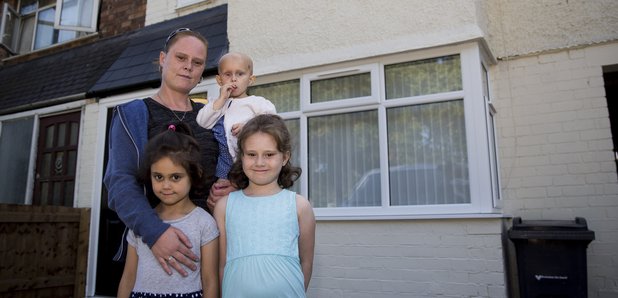 A Birmingham family returned from getting cancer treatment for their 3-year-old to find neighbours had done up their house.
Little Emily Cassidy had be taken for treatment in America, when a cancerous tumour was discovered behind her eye.
Whilst the brave little girl responded well to the treatment, mum Lucy was worried about the home she was living in, that desperately needed repairs:
"It was horrible bringing Emily home to the house the way it was," she said. "It wasn't dirty but because of the state of it, she kept getting infections and that kept delaying treatment for us in hospital."
That was, until a group of neighbourly volunteers went into their house when they were away and completely transformed it. Not only had they rebuilt the damaged walls and extension; they'd also replaced the roof, windows, kitchen and bathroom!

The team was led by Georgie Moseley from the charity Help Harry Help Others, who had visited Lucy and Emily at their home and came away determined to make a difference.
"This is going to make a massive difference to our lives," said Lucy. "It's now somewhere Emily can come home and relax after her chemo."
Well done Georgie and all her volunteers - and best of luck to Emily!