There's Now A Suitcase That You Can Ride Around The Airport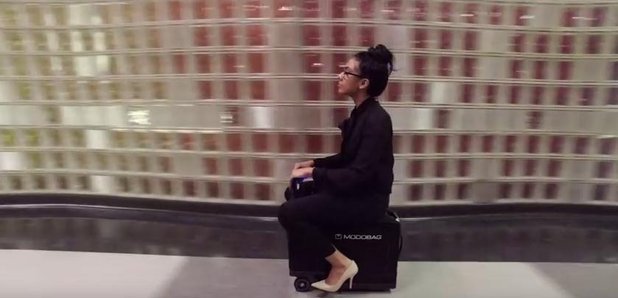 But would you be seen on one of these?
School's out for the summer, and that means the airports are now busier than ever and we're more at risk of travel-related stress.
However, rushing to get to your gate could become a thing of the past thanks to 'Modobag' – the world's first motorised luggage.
Yes, you've heard correctly.
You could now find yourself whizzing around the airport on one of these babies that come with LED lights as well as USB ports in case you want to play Pokemon Go.
The idea is currently being crowdfunded on Indiegogo, but has already surpassed the original target of $50,000 and raised a whopping $140,000.
So this really could become a thing...
Will this mean specially designated travel lanes and even traffic lights? We can't imagine...
However, the Modobag currently costs $995 so we might just have to wait for the January sales...