Frugal Passenger Exits Burning Bus, Returns To 'Tap Out' Travel Card
20 February 2017, 10:42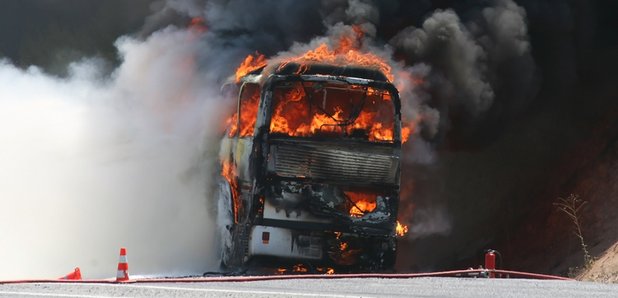 This passenger risked their life just so they wouldn't have to pay a fine.
Tapping in and tapping out is one of the most important things you have to do on public transport, unless you're happy to pay a fine or spend hours arguing on the phone to get your money back.
One traveller in Sydney, Australia was so aware of this, that they returned to a burning bus they had escaped, just to tap-out.
22 passengers in total had to run from the burning vehicle but CCTV footage discovered that one passenger risked their life to return to the bus, just to ensure they wouldn't have to pay a fine.
In Sydney, the OPAL system (similar to London's Oyster Card) penalises passengers for not accurately recording their journey.
And people on social media totally understood.
And just in case you were wondering just how dangerous that scenario was, here's evidence of the flaming bus...
Lane 1 #bus on #fire on #Sydney #HarbourBridge. I hope everyone is safe! (Pls be patient on the roads, folks.) xox pic.twitter.com/TVPbh1S2Og

— Maya K2 (@mayak2) September 15, 2016