Teacher's '101 Ways To Deal With Stress' Is Inspiring The Internet
16 September 2016, 13:26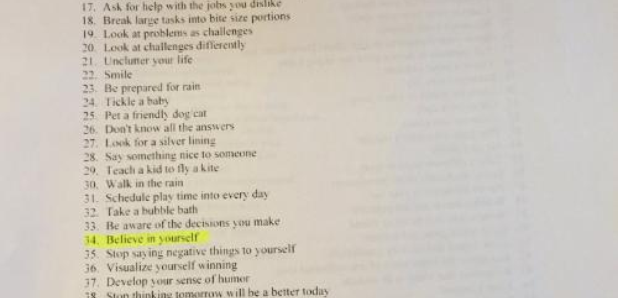 A psychology teacher's stress-busting tips have gone viral, because let's face it, we all need a helping hand.
There's always one teacher that stands out in your memory and who leaves you with something more than just good exam results.
Brett Phillips, a psychology teacher in California, is that person.
He's shared a list of '101 ways to cope with stress' with his students at the start of term for the last ten years. And this year, it's being shared with the world.
Student Alina Ramirez posted the list on her Twitter and highlighted some of the tips that have particularly helped her including:
Prepare for the morning the night before
Don't rely on your memory... write it down
Believe in yourself
The list has now been shared more than 20,000 times with many people finding comfort and help from Mr.Phillips' tips.
My psychology teacher gave us this paper on how to cope with stress and thought I'd share it pic.twitter.com/tqNIZRiMzM

— lina ⚓️ (@lovelyyy_lina) 2 September 2016


Here's the full list: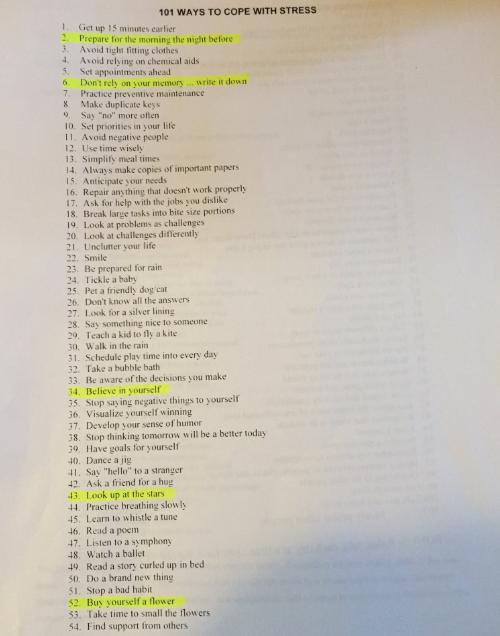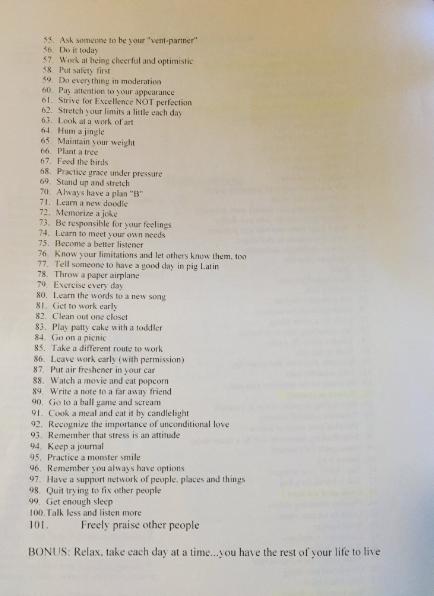 Alina told Buzzfeed that she keeps the list in her front of her folder at all times and looks at it any time she feels overwhelmed at school.
"Honestly his list has helped me a lot," she said.
Excuse us, while we go find a printer...