The CROLOAF Is Here And It's Making Us Love Breakfast
20 October 2016, 10:34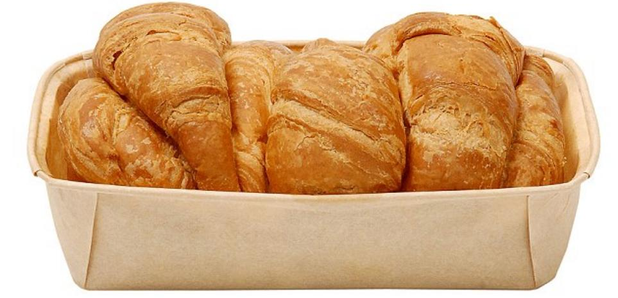 It's the perfect combination of French and English cuisine, and it's got us feeling all continental.
First we had 'cronuts', a hybrid between croissants and donuts and then we had the 'curizza', a curry-flavoured pizza, and we didn't know what they'd think of next.
Until now.
M&S have just released the 'croloaf', a mash-up between a bread loaf and a croissant, and the brilliant news is a slice of the croloaf is less than half the calories of a whole croissant.
A slice of the M&S loaf is just 114 calories, however it will still set you back £2.40. So not an every day purchase then.
"Our croissant loaf is perfect for those who like the convenience of grabbing a slice of toast for breakfast but love the delicious buttery taste of croissants. Now they don't have to compromise and can enjoy the best of both," M&S bakery spokeswoman Sadia Usman explained.
"We're really excited about our latest creation, which is the perfect fusion of French and British breakfast."
So are we Sadia, so are we.